If you have followed the correct procedure to learn these letters you will be able to read and write two consonants and two vowels by now.
க் + அ = க ik + a = ka
க் + ஆ = கா ik + aa = kaa
Now let us learn two more consonants for today.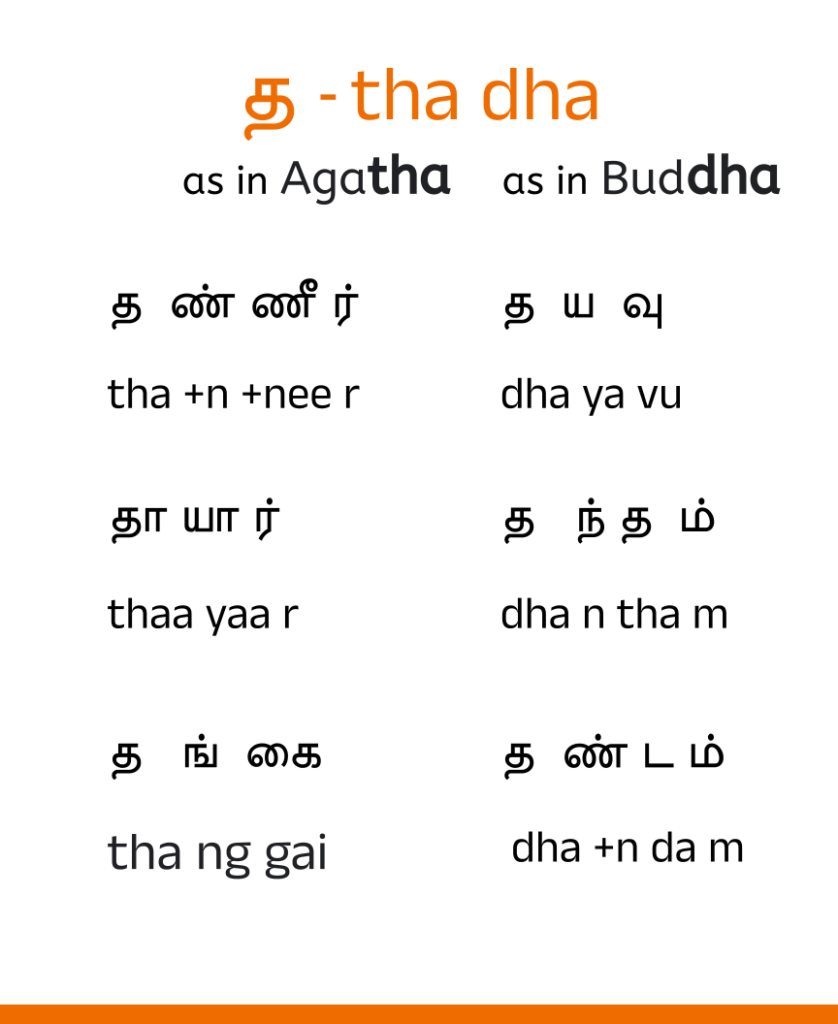 The letter த tha has two sounds, tha and dha. It depends on the context. By practising these words you will begin to get an idea about the two different sounds.
https://youtube.com/shorts/FXszc8spWB4?feature=share
Circle these letters in a newspaper or magazine. We will learn consonants and vowels alternatively.